The Whole Range of High Performance.
It's the small, inconspicuous things that ensure safety. The ones that secure flights in secret. In just one Airbus A 320, more than 3,000 of our bonding braids ensure a flight full of well-being in a comfortable seat without static charge. They prevent radio interference through electromagnetic shielding. They provide safety under seats, in landing gear, in the cockpit or in the wings. Or in turbulence, our retaining cords keep everything in place and ensure that no one gets hurt. In the maintenance hangar, too, it is our lanyards on the technician's belt that prevent tools from falling into sensitive technology. With our products, satellites reach their orbit safely. Soldiers with their equipment and vehicles rely on a trouble-free mission.
Together with design, production, maintenance, and all suppliers, we develop suitable bonding leads for all challenges.
We are the link to customer satisfaction.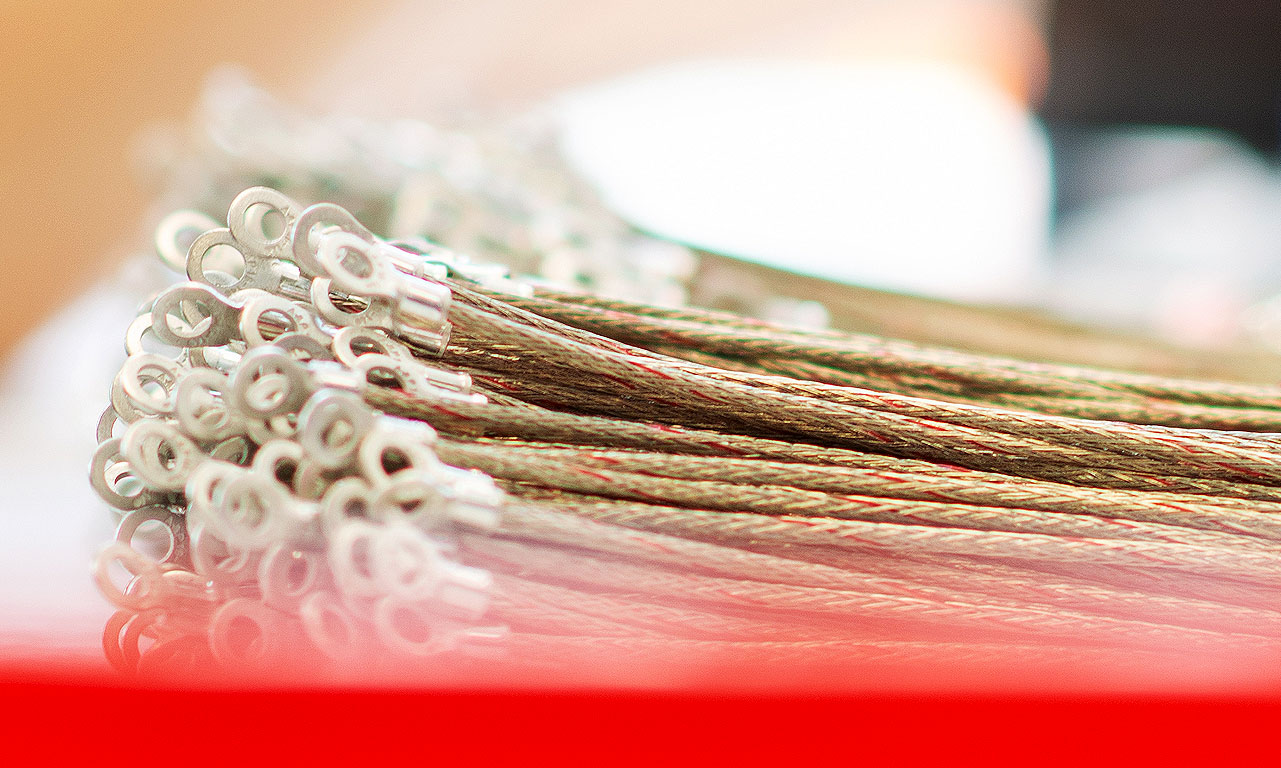 Conductive. Flexible. Connecting. Insulated. Made of a wide variety of materials. From tin-plated to nickel-plated or insulated with heat-shrink tubing. As wide, as round, as long, as flat as your application requires.
The important thing is that you tell us what requirements you want to fulfil. We listen. And turn it into the best solution for you. Constructively. Application-related. And economical.
Round bonding straps from 1.4mm² to 13mm² in tinned or nickel-plated copper, according to standards such as
ASNE0088, ASNE0089, ASNE0090, ASNE0091, ASNE0092, ABS1509, ABS1510, B0312010, DSN3233, EN4199-004, S4698
Flat bonding straps from 1,5mm² to 25mm² in tinned or nickel-plated copper, according to standards such as
ABS0394, ABS0607, ECS6117, ECS7325, ECS7326, ECS7327, EN4199-003, LN9264, MBBN3318, VG96927T009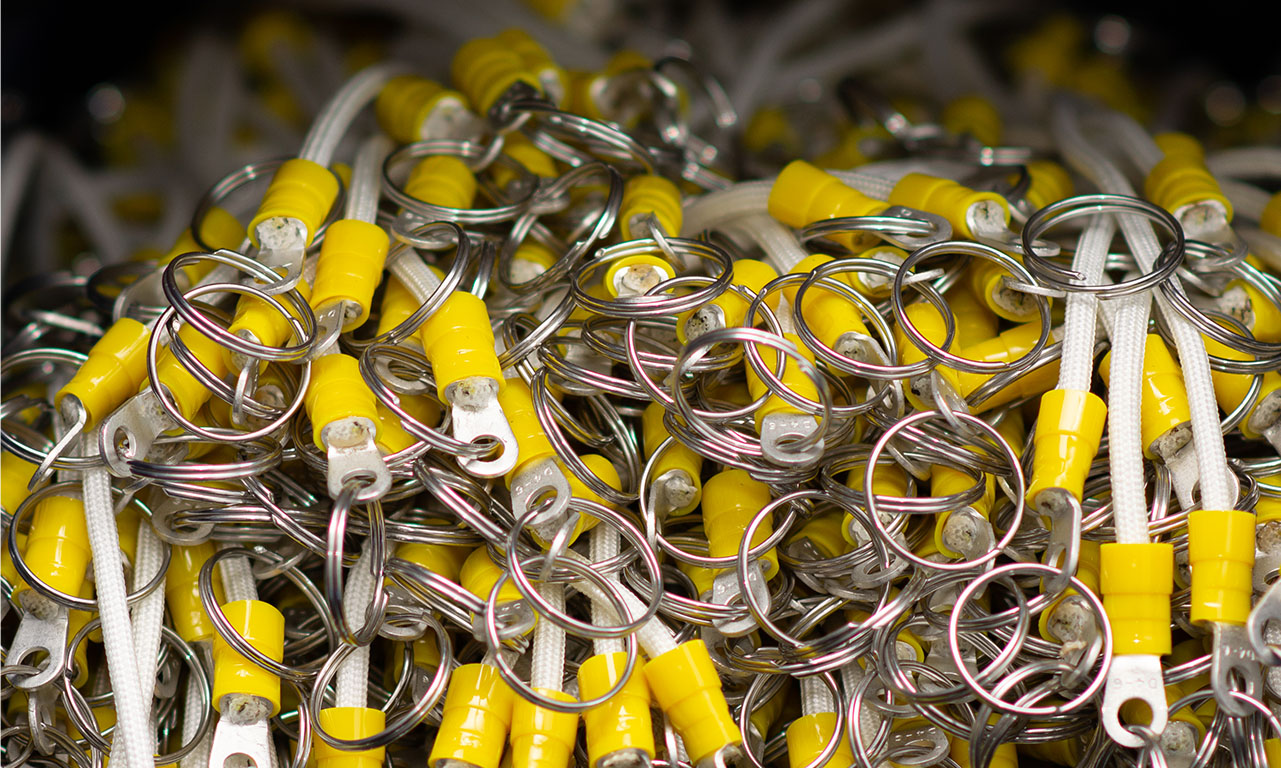 Fastening, with lugs, key rings, or simplex hooks, flexible, light, and tensile resistant
Polyamide retaining cords with different connection variants such as cable lugs or key rings and according to DAN80, NSA5732.
It is not always ready-made products that provide the best solution. Together with your design department and your engineers, we look at your drawings. We understand, balance with our experience, check procurement, production, timing, and economy. A manufacturing consultancy at your side that transforms wishes into feasibility.
How good that we are real manual workers.
AIRTEC-BRAIDS supplies the civil and military aviation industry, the space industry with its satellites and launchers and the entire defence sector with its military land vehicles from its own production. According to set norms and standards but also with individually designed solutions.
But AIRTEC-BRAIDS is also a recognised distributor of cables and wires for the aerospace, railway, medical and electronic industry. With a special procurement know-how, an international network established over many years of experience, which also provides surprising solutions in difficult cases.